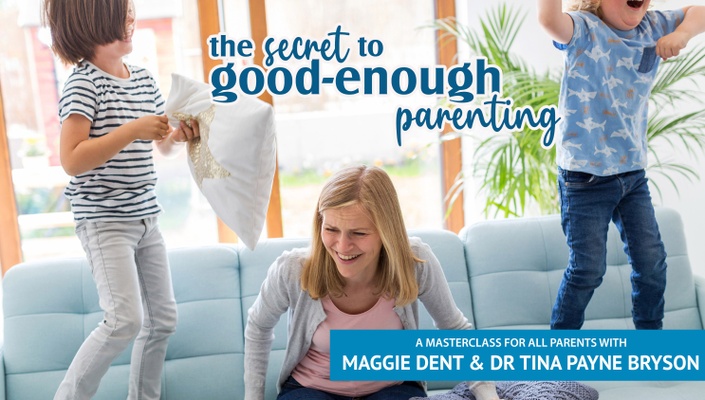 The Secret to Good-Enough Parenting
A masterclass for all parents, with Maggie Dent and Dr Tina Payne Bryson.
This class went live on Tuesday 16th May 2023
...you can still sign up to get access to the replay and additional resources til May 2024.
The pressure on parents today to always be striving to be conscious, respectful, gentle and connected is well-intentioned but it's also incredibly stressful. We're all human and as parents we worry that we're not getting it right a lot of the time. And we live in a world where there is so much information, comparison and competition that it's easy to feel uncertain and guilty a lot of the time.
However, research shows that children simply need us to be predictably 'good enough' rather than perfect in our parenting, in order to raise happy, healthy, resilient kids.
So what is the secret to good-enough parenting?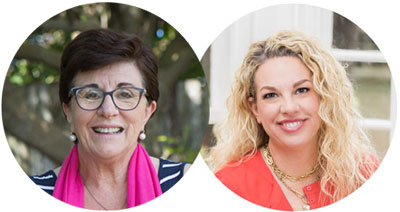 In this wide-ranging masterclass, Maggie Dent is joined by one of the world's bestselling parenting authors, psychotherapist Dr Tina Payne Bryson, to share their very best gems of parenting wisdom.
Covering the early years through teenage years, Maggie and Tina will draw deep from the well of their combined knowledge and life experience to explore:

→ The value of being an imperfect, 'good enough' parent.
→ The simple power of showing up for our children.
→ Navigating big emotions and stressful moments.
→ Being the parent leader with loving firmness (and why boundaries matter).
→ The importance of lightness and playfulness in building relationships.
→ What's really happening in toddler/teen brain development?
→ Why kids don't listen or do as we ask immediately.
→ Transforming challenging behaviour.
→ The difference between punishment and discipline.
→ The keys to no-drama discipline.
→ How 'muck up' moments can become valuable teachable moments.
→ Understanding what's really behind your child/teen's behaviour and helping them feel seen and heard.
→ The keys to nurturing resilience and self-determination in our kids.
→ How to repair a rupture when we have been reactive and dys-regulated.
Maggie and Tina aim to help you to stop striving too hard as a parent in this information-overloaded, compare-and-despair culture. Rather they seek to help you rest in the knowledge that good enough is indeed enough to help your entire household to survive and thrive.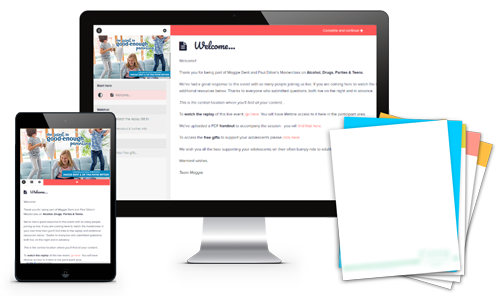 Join Us
This highly practical masterclass went live in May 2023, bringing together these two genuine legends of the parenting education space to support you to be the parent you want to be.
... watch the 1.5hour replay whenever suits you.

Free gifts included...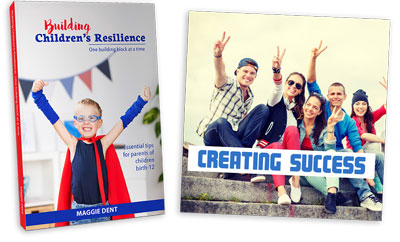 Everyone who registers will receive a copy of Maggie's ebook Building Children's Resilience: One Building Block at a Time and her Creating Success audio track.
Plus...
As a handy reference, you'll also receive a PDF handout with notes and links to further information and resources.

Your Hosts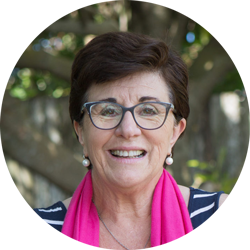 Maggie Dent
Maggie Dent is one of Australia's favourite parenting authors and educators, with a particular interest in the early years, adolescence and resilience – as well as being an undisputed 'boy champion'. Maggie's experience includes teaching, counselling, and working in palliative care/funeral services and suicide prevention. She is a dedicated advocate to quietly changing lives in our families and communities. She is the mother of four sons and a very grateful grandmother.
Maggie is the author of nine major books, including her 2022 book Girlhood: Raising our little girls to be healthy, happy and heard, the bestselling Mothering Our Boys and the 2020 release From Boys to Men. She hosts the award winning ABC podcast, Parental As Anything and in July 2021 released a book of the same name.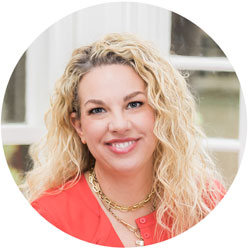 Dr Tina Payne Bryson
Dr Tina Payne Bryson is the author of Bottom Line for Baby (Random House 2020) and co-author (with Dan Siegel) of The Power Of Showing Up (Random House 2020) and The Yes Brain (Random House 2018), as well as two New York Times bestsellers -- The Whole-Brain Child (Random House 2011), and No-Drama Discipline (Random House 2014) -- each of which has been translated into over 50 languages. The Whole-Brain Child has now sold over a million copies.
Tina is a psychotherapist and the Founder/Executive Director of The Center for Connection, a multidisciplinary clinical practice, and of The Play Strong Institute, a centre devoted to the study, research and practice of play therapy through a neurodevelopment lens.
Frequently Asked Questions
When does the webinar start?
Whenever you like. Maggie and Tina went live in May 2023 but you can still watch the replay in your own time. Access to the replay and additional resources will be available for one year from when we go live.
How long do I have access to the webinar?
You'll have one year's access to the masterclass (from when the event runs live) After signing up, you have unlimited access to the content until May 2024 - across any and all devices you own. Just come back to this website and login!
What if I am unhappy with the masterclass?
We would never want you to be unhappy! If you are unsatisfied with your purchase, contact us in the first 30 days and we will give you a full refund.
I already signed up but can't find the replay and resources!
If you have already signed up, login to the
participant area here
. You can also use the Login link in the website menu where you will find your webinar under the menu link 'My Content' - available once logged in.
Can you provide me with a certificate of completion?
Yes. You will unlock the course certificate once you have marked all lectures as complete. The certificate will appear on the screen once you have completed the final content. Click the Download button underneath the certificate to save the certificate to your device.
(Prices displayed in Australian Dollars)
Are you interested in licensing this content for your school or organisation?
We offer a bulk purchase price on our webinars, masterclasses and online courses & conferences for schools and organisations.