A self-paced online course for anyone who lives or works with teens
The world has changed since those of us who are raising and supporting adolescents went through our own teenage journey. The rise of social media and mobile technology; the huge focus on body image; increased sexualisation and access to pornography — it's a lot for teenagers and those who live and work with them to contend with.
In this six-module, self-paced online course, I draw on almost 40 years of knowledge and experience in teaching, counselling and raising adolescents to support those of you who are travelling alongside adolescents on their bumpy ride to adulthood. I also chat with a few of my favourite adolescent experts, Dannielle Miller, Clark Wight, Dr Arne Rubinstein, and author and journalist Madonna King, to get their perspectives on life for adolescents and those who support them.
The course features a weekly audio webinar, which you can download to listen at a time and place that suits you best. You'll also find detailed notes, and supplementary audio and video material. Each week, I issue course participants with a challenge - something to integrate from that week's content into your everyday life, something that might shift the way you view, feel about or communicate with the adolescents in your lives.
Here's a video I recorded to give you a bit more of a feel for the course:
*NB please note since Maggie recorded this video we have changed online course platforms and restructured the way we do things a bit, so our new platform now gives you LIFETIME access (not one year). We also no longer have a forum.
Here's a full breakdown of what I cover in the course:


Adolescence: A Hero's Journey
In this opening session, I look at why we need to take the adolescent journey seriously and also discuss what drives adolescents in order to better understand how we can support them. We discuss:
The invisible threats to our adolescents
Interesting stats about adolescents
The six main drivers of adolescence: autonomy; identity; belonging; evolving sexuality and deepening friendships; and separation from parents.
What's going on up there?
The brain changes that occur during this period of transition from child to adult can leave our adolescents feeling as though they are living life looking through a cracked windscreen. In this session, I cover:
How the brain is changing and how this affects teens

The emotional barometer

The heightened emotions & window of sensitivity in adolescence

Positive, caring communication with your adolescent

The role of co-parenting friends, or lighthouses.


Secret girls' business – conversations with Dannielle Miller & Madonna King

This week I chat with two women who have written some amazing books to support us in raising adolescent girls, Dannielle Miller and Madonna King.
Dannielle is the author of three books for adolescent girls and their parents, and Madonna is the author of a great book called Being 14: Helping fierce teenage girls become awesome women.
We traverse a range of topics including:
body image & its impact on girls
early relationships: looking for love in all the wrong places
dealing with nudity on social media and sexting
self loathing and self-harm
building assertiveness and self-acceptance in our young women
understanding their need to belong and 'find their tribe'
what teen girls really want from their parents
... and more.
Secret boys' business - conversations with Dr Arne Rubinstein & Clark Wight
Author of The Making of Men, Dr Arne Rubinstein talks about particular challenges for young men during adolescence and of Rites of Passage in the transition from childhood to adulthood for both our boys and girls. We cover:
what's necessary on the journey from boy to man

pornography, gaming and other obsessions

risk-taking behaviour and violence

body image and sexuality for boys

mothering and fathering teenage boys

helping young men create a healthy personal identity

mental health issues

2020 BONUS ADDITION: In 2020, I had a lengthy chat with Clark Wight for Booktopia about some of the things I cover in my new book, From Boys To Men: Guiding our teen boys to grow into happy, healthy men.
Sex, drugs, alcohol, technology & resilience
This week I look at adolescents' natural drive to take risks and seek a 'rush' – and how we can help them survive this phase. I discuss:
the life skills your kids really need before they move out

how to build resilience & self-esteem

how to communicate with your teen when they've stuffed up

sex, alcohol, drugs, technology and the risks that go along with these things
2020 BONUS ADDITION: One of Australia's leading alcohol and other drug educators Paul Dillon and I ran a comprehensive masterclass on Alcohol, Drugs, Parties & Teens so I'm adding that to this section of the online course as I think you'll find it has some invaluable learnings.

Finding the spark
Every adolescent has within them a spark waiting to be lit. In this session, I talk about how we can support our adolescents to take the high road, by:
helping teens to see their strengths and joy

overcoming disappointments, injuries, failures & broken hearts

avoiding and overcoming shame

helping adolescents to envisage how they'd like to live their lives in order to be the best person they can be

developing optimism in your adolescent

letting go: the greatest act of love.
View my TEDx talk on this subject:
What you'll get...
This 6-module program is $195, which you can pay in 1 or 2 instalments. This is as much as a private consultation with me would cost (if I had time for these anymore!). Once you are registered for this program, you will have lifetime access to the course and receive:

Self-paced program based around 6 'weeks' of content (Yours to download and keep. These mp3 recordings are for you to use when it suits you - when you drive, walk or if you need to go back to them as your next adolescent stage happens or an additional child begins the bumpy ride.)



Resources to enrich your learning around each week's topic (as well as printed resources, some audio and video materials will be used throughout the course).

My bonus gifts to you (see below).



Bonus Material
As a thank you for signing on to my first adolescent online course, every registrant will receive four free gifts from me:

1. Taking the High Road: An Ebook for Adolescents (PDF download)
Maggie draws on her extensive experience of working and/or living with adolescents, as well as building on wisdom from her bestselling book, Saving Our Adolescents (2010), to produce this concise, practical, accessible guide for anyone aged 12-25.
2. My "Flight Fantasy" creative visualisation (audio download)
Maggie uses breath, colour, music and the imagery of a bird in flight to take listeners on a relaxing, contemplative journey. She invites you to reflect on your fullest human potential and the way in which you are called to express that. The track is more than a simple relaxation, it also plants a seed that will grow in your everyday life, manifesting positive outcomes for children and adults alike. This has been very helpful for adolescents who are indecisive about their future or for people in transition like after a loss of job or a redundancy.
3. My 'Accepting Myself" creative visualisation (audio download)
This creative relaxation will bring you to a place where you feel comfortable with yourself, no matter who you are, no matter where you are and no matter what has happened in your life. Maggie uses the imagery of your life as a film being shown on a screen to guide you to see your strengths and joy, and to envisage how you would like to live your life in order to be the best person that you can be.
4. Free access to my 'Saving Our Adolescents' video seminar
A 1.5hour video seminar of Maggie's popular presentation that seeks to better understand adolescence and shine a light on how to support and encourage adolescents to thrive… Watch trailer.
Plus, we've added free access to some excellent long-form chats with Paul Dillon and Clark Wight.
About Maggie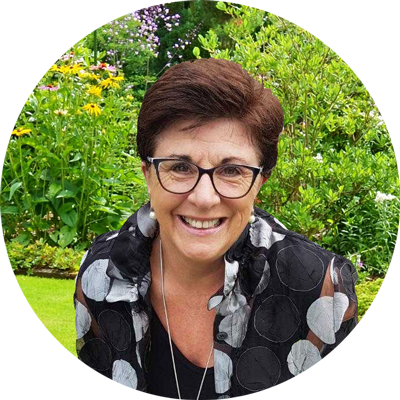 Commonly known as the 'queen of common sense', Maggie Dent has become one of Australia's favourite parenting authors and educators. She has a particular interest in the early years, adolescence and resilience, and is an undisputed 'boy champion'. Maggie has written nine major books including the bestselling Mothering Our Boys and her 2020 release, From Boys to Men. She hosts the ABC podcast, Parental As Anything and in July 2021 released a book of the same name. In 2022, she released Girlhood.
My Guarantee
If you are not satisfied with the course content or delivery within 30 days of signing up, I will happily return your registration fee. The bonus materials are yours to keep. It is my absolute honour to be able to support adolescents and their families through my work and I look forward to connecting with those through this course who are committed to quietly improving their lives.

Best wishes,


Frequently Asked Questions
When does the course start and finish?
The course starts now and never ends! It is a completely self-paced online course - you decide when you start and when you finish.
How long do I have access to the course?
How does lifetime access sound? After enrolling, you have unlimited access to this course for as long as you like - across any and all devices you own.
What if I am unhappy with the course?
We would never want you to be unhappy! If you are unsatisfied with your purchase, contact us in the first 30 days and we will give you a full refund.
(Prices displayed in Australian Dollars)
Are you interested in licensing this content for your school or organisation?
We offer a bulk purchase price on our webinars, masterclasses and online courses & conferences for schools and organisations.