Challenging Behaviour
Using our hearts and minds to navigate 'difficult moments' with kids. A masterclass with Maggie Dent and Dr Mona Delahooke
Maggie and Mona were live on 20th September 2022. Watch now in your own time.
Sign up now for lifetime access to the replay and additional resources.
Aggression, tantrums, meltdowns, inability to sit still, whining, screaming, hitting, throwing things, refusal, opposition … some days, living or working with children can be really tough.
Frequently, our society's 'go-to' responses such as sticker charts, time outs, behaviour management charts, certificates, treats or rewards don't actually help. Especially for our neurodivergent kids.
Often, we expect that our children have the capacity to regulate their behaviour but often this 'misbehaviour' is simply stress behaviour and we're punishing them for it. What would happen if instead of focusing on how to get rid of our kids' difficult behaviour, we asked the question "what is this telling us about this child in this moment?"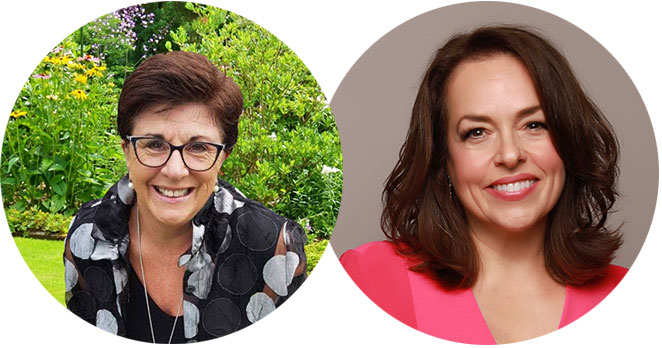 In this very special masterclass for parents and teachers, Maggie Dent is joined by internationally renowned clinical psychologist and author Dr Mona Delahooke for a paradigm-shifting guide to understanding and responding to 'difficult' behaviours.

Focusing on the toddler-12 age group, Maggie and Mona explore:
→ How our body drives our brain.
→ How we understand the world through our senses and the impact this has on our children.
→ What to do rather than punishing emotion…especially when tantrums throw our toddlers!
→ How meltdowns and tantrums protect our children and help them adapt to the world around them.
→ The difference between deliberate and unintentional behaviour and how they need to be addressed differently – and how to do it.
→ The three pathways of our autonomic nervous system and how they drive our responses.
→ Considering trauma in the mix.
→ Why safety matters so much to a child's behaviour.
→ Why we need to focus more on neurodivergent children.
→ Learning how to assess where your child is at and how to co-regulate with them.
→ The importance of the 'supportive platform'.
→ The changes we need to make in our schools.
… and more.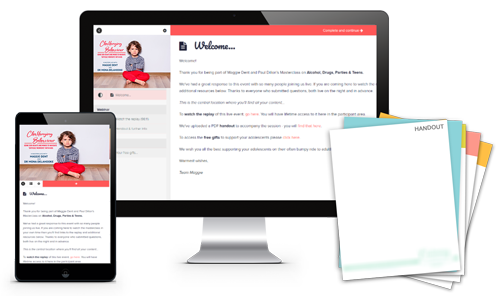 Sign Up
This highly practical masterclass brings together these two incredible, down-to-earth, very wise presenters to help families of children up to around 12 years of age better understand and respond to challenging emotion and behaviour. Not only do Maggie and Mona bring to this class their expertise as professionals working with children and parents, but they are both also grandparents of young children so walking this path alongside you.
W
atch whenever suits you.
The masterclass is presented as a webinar hosted by Maggie and Mona. The session runs for approximately 1.5 hours. An audio-only version will also be available for those who prefer to listen to the content. Once you sign up you will receive access to the participant area where you'll find all your content.
Free gift included...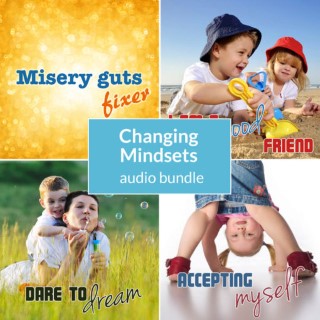 Everyone who registers will receive a free audio download bundle from Maggie called 'Changing Mindsets'. A handpicked selection of creative visualisations to shift negative moods, support kids to be better friends and to be more relaxed and optimistic.
Plus...
As a handy reference, you'll also receive a PDF handout with notes and links to further information and resources.
Your hosts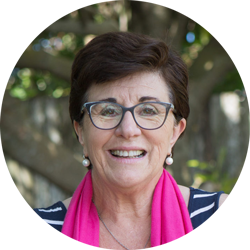 Maggie Dent
Maggie Dent is one of Australia's favourite parenting authors and educators, with a particular interest in the early years, adolescence and resilience – as well as being an undisputed 'boy champion'. Maggie's experience includes teaching, counselling, and working in the palliative care/funeral services and suicide prevention. She is the author of nine major books, including her 2022 book Girlhood:Raising our little girls to be healthy, happy and heard, the bestselling Mothering Our Boys and the 2020 release From Boys to Men. She hosts the ABC podcast, Parental As Anything and in July 2021 released a book of the same name.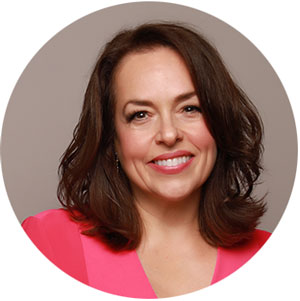 Dr Mona Delahooke

Mona Delahooke, PhD, is a licensed clinical psychologist with more than 30 years of experience caring for children and their families. She is a member of the American Psychological Association.
Dr Delahooke holds the highest level of endorsement in the field of infant and toddler mental health in California, as a Reflective Practice Mentor (RPM). She is a frequent speaker, trainer, and consultant to parents, organisations, schools, and public agencies. Dr. Delahooke has dedicated her career to promoting compassionate, relationship-based neurodevelopmental interventions for children with developmental, behavioural, emotional, and learning differences.
She is the author of the award-winning book, Beyond Behaviors: Using Brain Science and Compassion to Understand and Solve Children's Behavioral Challenges, and Brain-Body Parenting: How to Stop Managing Behaviors and Start Raising Joyful, Resilient Kids, and is a frequent speaker, trainer, and consultant to parents, organisations, schools, and public agencies. She lives and works in the Los Angeles area with her husband, Scott Delahooke.
Frequently Asked Questions
When does the webinar start?
The event was live on 20th September 2022. Now you can access the replay whenever suits you!
How long do I have access to the masterclass?
How does lifetime access sound? After signing up, you have unlimited access to the content for as long as you like - across any and all devices you own. Just come back to this website and login!
What if I am unhappy with the masterclass?
We would never want you to be unhappy! If you are unsatisfied with your purchase, contact us in the first 30 days and we will give you a full refund.
I already signed up but can't find the participant area!
If you have already signed up, login to the
participant area here
. You can also use the Login link in the website menu and will find your webinar under the menu link 'My Content' - available once logged in.
(Prices displayed in Australian Dollars)
Are you interested in licensing this content for your school or organisation?
We offer a bulk purchase price on our webinars, masterclasses and online courses & conferences for schools and organisations.