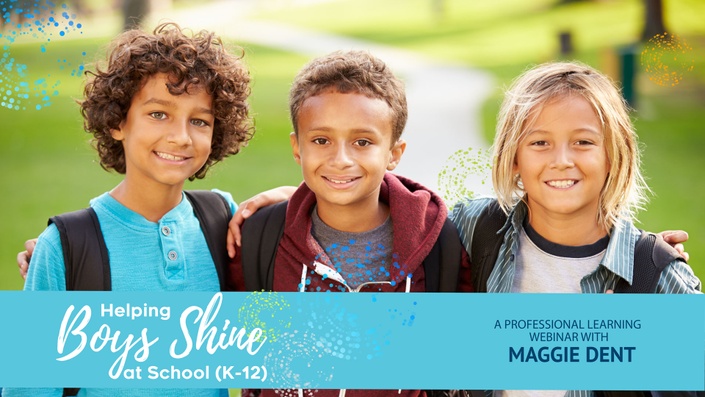 Helping Boys Shine at School (K-12)
A professional learning webinar with Maggie Dent
This webinar ran on 19th October 2022... sign up now to watch the replay.
A special event for ECEs, teachers and other education professionals
Data and educational research consistently show that boys in the Western world are struggling more than girls on the schooling journey. Girls are more likely to be developmentally ready for school than boys, they consistently outperform boys particularly in literacy and numeracy, and they are more likely to complete tertiary education.
Low literacy is highly prevalent among boys in juvenile justice and men in prison. Boys continue to be suspended at far higher rates than girls (even in kindy!), are more likely to disengage and dropout, and the gaps in their achievement that are apparent in Year 3 persist right through to Year 9. Around 80% of discipline problems in schools involve boys, as do up to 70% of diagnosed learning difficulties.
While we know that most males in western societies go on to have better pay and consistency in the workforce, if we really want to overcome gender inequalities in society at large – and shift unhelpful cultural and social norms – education is key.
This webinar is all about bringing back hope and enthusiasm into our schools so that all students, including our boys, can thrive and shine.

Drawing from her own experience as a former high-school teacher and counsellor, and mother of four sons, author and educator, Maggie will:
→ Explore the challenges of transitioning to big school
→ Look at key drivers for building self-worth at school
→ Highlight some key differences in brain processing and memory
→ Look at the role of relational safety and connection in the classroom
→ Look at the impact of technology and the weakening of active play in the decline in boys' behaviour and achievement
→ Explore ways to change poor behaviour – discipline vs punishment
→ Look at the 'man code' and how it can influence our expectations of boys at school
→ Explore how we can make our schools more boy-friendly, without compromising girls' learning
→ Address boy disengagement and motivation (and fidgeting/not listening, being rough/bored/distracted)
→ Look at how we can support boys to better handle loss, failure and muck-ups without shaming them
→ Explore solutions and innovations that re-engage disengaged lads (without adding to teachers' workloads)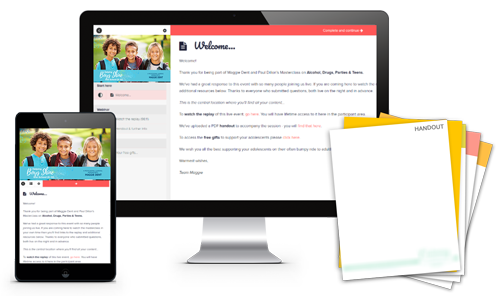 Get access
This professional learning experience aims to be thought-provoking, validating, funny and inspiring.
This webinar ran on 19th October 2022 and the 1.5hr replay is now available for anyone who couldn't join us live. An audio-only version is also available for those who prefer to listen to the content.
Once you sign up you will receive lifetime access to the participant area where you'll find the replay, handout and access to three bonus resource.
Free gifts included...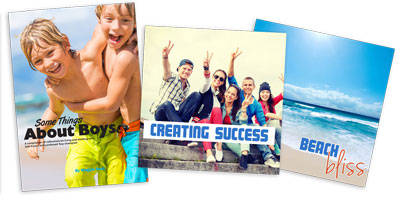 Everyone who registers will receive a copy of Maggie's eBook Some Things About Boys plus 2 free audio tracks you can use with students, Beach Bliss and Creating Success
Plus...
As a handy reference, you'll also receive a PDF handout with notes and links to further information and resources. A certificate of completion is available for you to download after the class.

About Maggie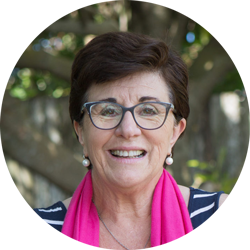 Maggie Dent is one of Australia's favourite parenting authors and educators, with a particular interest in the early years, adolescence and resilience – as well as being an undisputed 'boy champion'. Maggie's experience includes secondary teaching, counselling, and working in the palliative care/funeral services and suicide prevention. Maggie is the author of nine major books, including the bestselling Mothering Our Boys and her 2020 release From Boys to Men. She hosts the ABC podcast, Parental As Anything, and in 2021 released a book of the same name. In May 2022, Maggie released her first book about girls, Girlhood: Raising our little girls to be healthy, happy and heard.
Frequently Asked Questions
When does the webinar start?
The webinar ran live on Wednesday, 19th October but you can access the replay whenever suits you!
How long do I have access to the masterclass?
How does lifetime access sound? After signing up, you have unlimited access to the content for as long as you like - across any and all devices you own. Just come back to this website and login!
What if I am unhappy with the masterclass?
We would never want you to be unhappy! If you are unsatisfied with your purchase, contact us in the first 30 days and we will give you a full refund.
I already signed up but can't find the participant area!
If you have already signed up, login to the
participant area here
. You can also use the Login link in the website menu and will find your webinar under the menu link 'My Content' - available once logged in.
Does this count towards my professional development hours?
Maggie is not a formally registered PD provider but this 1.5 hour webinar can count as informal professional learning or teacher identified PD.
Can you provide me with a certificate of completion?
Yes. You will unlock the course certificate once you have marked all lectures as complete. The certificate will appear on the screen once you have completed the final content. Click the Download button underneath the certificate to save the certificate to your device.
(Prices displayed in Australian Dollars)
Are you interested in licensing this content for your school or organisation?
We offer a bulk purchase price on our webinars, masterclasses and online courses & conferences for schools and organisations.