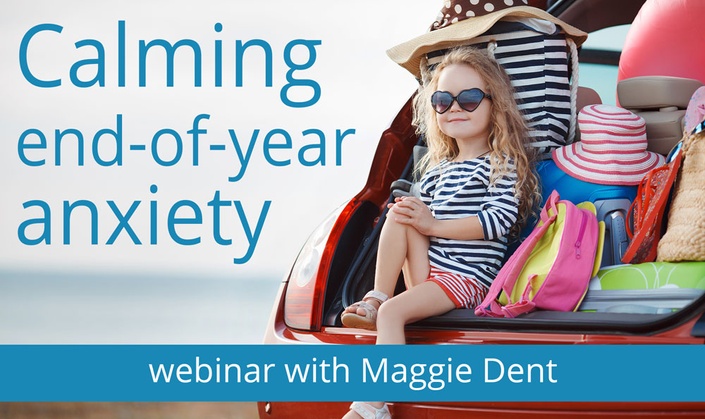 Calming End-Of-Year Anxiety: A free webinar with Maggie Dent.
For anyone who wants to have more calmness and joy this holiday season
As the end of the year looms, we're all looking forward to holidays and – for those of us who celebrate it – those wonderful traditions like Christmas … Aren't we?
Actually, while holidays and family traditions are wonderful in so many ways, they can also present families with some challenges.
Routines are disrupted
Small changes to our routines around food and sleep for example can impact our children (and us) significantly.
Financial pressures
Many families find it challenging spending all that extra money on gifts, food, trips away, new school uniforms for the next year, etc.
Sleep can become tricky
Sleep routines can become a fantasy – and tired kids can struggle ALL DAY long!
There's perfection pressure for everything to be just right
We all want our holidays and traditions to be magical. We want to create happy memories that last forever, but so often with this intention comes pressure and expectation.
Tempers are frayed and emotions run high
For many of us, traditions focused around family can be a painful time – due to loss, estrangement, or painful childhood memories.


I'm known as the queen of common-sense parenting and that's why I want to invite you to join me for this free webinar on

Tuesday 10th December, 1pm-2pm Sydney time

(a video replay will also be made available to everyone who registers)
I'll help you...
» find the positives in the transition from one year into another
» build connectedness amongst the chaos
» take the pressure down on the perfect family Christmas or holiday
» enjoy your family holiday (like we did in the 1980s!)
» cope with your kids being on holidays when you're not
» create predictability and less disruption in a world caught up in the silly season.
After the webinar, I will be gifting some free audios to help smooth the tension in your home too – think of this as my gift to you this Christmas.

Frequently Asked Questions
When does the webinar start?
Tuesday 10th December, 1pm-2pm Sydney time
What if I can't join live?
A video replay of the webinar will be made available to all participants within 24 hours of the event.. You have lifetime access and will be able to come back and watch the video whenever you like. Register now to make sure you get access.
Will I be able to ask Maggie questions?
Certainly! After registering you can submit your question via a form in the participant area.
Do I still need to sign up before the webinar in order to watch the replay?
Yes. Registration will close once the live webinar has taken place so even if you can't make it live sign up now to get lifetime access to the video replay.
Sorry! Enrolment is closed
(Prices displayed in Australian Dollars)
About Maggie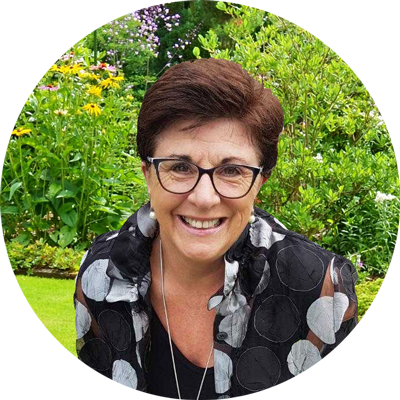 Commonly known as the 'queen of common sense', Maggie Dent is one of Australia's favourite parenting authors and educators with a particular interest in the early years, adolescence and resilience.  Maggie's experience includes teaching, counselling, and working in palliative care/funeral services and suicide prevention. She is the author of 11 books, including the bestselling 2018 release Mothering Our Boys. Maggie is also host of the ABC podcast, Parental As Anything. She is the mother of four sons and a very grateful grandmother.