This extremely popular webinar ran live on 31st May. Sign-up now for lifetime access to the replay including Q&A and additional resources...
Giving boys a great start in early childhood for anyone living or working with boys birth - 6
Little boys tend to be particularly vulnerable in the crucial early years, with a tendency to have poorer motor skills, weaker verbal vocabulary, more challenges in playing with others and poorer self-regulation than the average little girl.
In this webinar – for early years' educators and parents of boys from birth-6 – parenting author and undisputed 'boy champion' Maggie Dent explores how addressing these vulnerabilities right from the start can set our little boys on a path to a healthier, happier, kinder, more resilient boyhood and, eventually, manhood.

Maggie believes that in many ways we are still unintentionally setting our boys up to fail in early years' educational settings and in school. She guides ECEs and parents on ways to improve the outcomes for our boys.

Maggie explores:
· The fragility factor that impacts little boys' capacity to cope with stress
· Key physical, cognitive and social influences that impact boys
· The biological need for touch and movement
· Why boys get in trouble so much compared to girls
· How to guide boys to make better choices without shaming them
· Using warm, positive communication to coach boys about emotions & teach kindness and empathy
· Does my son need more time to shine?
· 6 changes that need to happen in how we care for and educate little boys.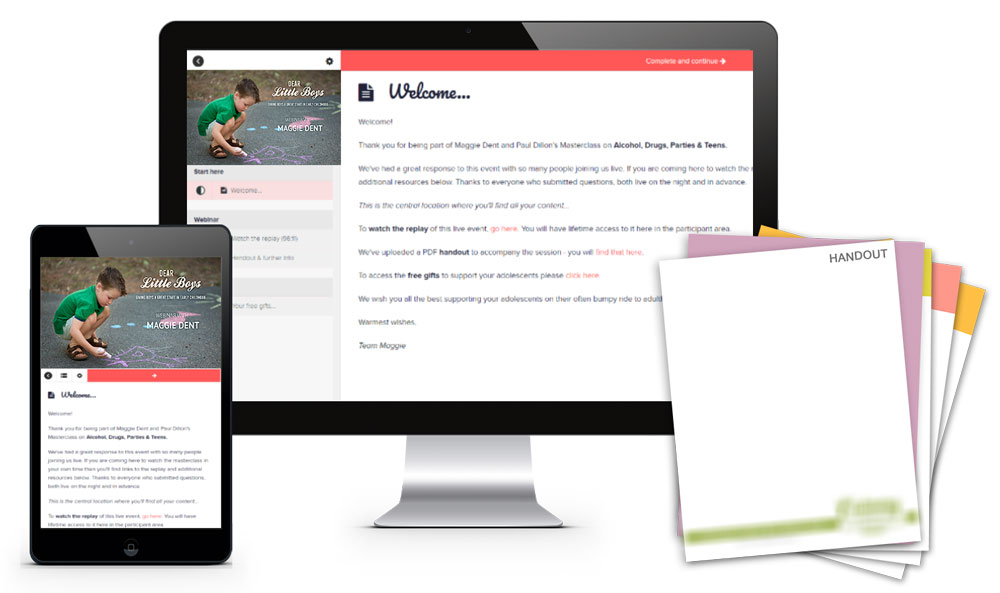 Includes a Q&A covering questions such as...
- what to say to little boys instead of "use your words"
- whether open learning classrooms are good for 5yos
- dealing with the 'what's in it for me?' factor
- whether a 3yo who bites his younger sibling should get a time out
- a defiant 5yo whose mum feels she is just yelling all the time
- helping a shy child who clings to his mum and cries even when he's meeting familiar people
- how to support your son when he's the youngest in the class
- dealing with your own shame-based parenting when disciplining your child
...and much more.
Sign Up
This highly practical webinar is an up-to-date exploration of one of Maggie's most popular seminar topics. Whether you're a parent or an ECE – you will come away feeling better equipped to see the world through the eyes of the little boy/s in your life.

The webinar runs for approximately 2 hours (including Q&A). An audio-only version is also provided for those who prefer to listen to the content.

After you sign up you'll gain lifetime access to the participant area where you can watch the replay and download all additional resources.



Free gifts included...
Everyone who registers will receive two free audio tracks Calming the Angry Ant and I am a Good Friend, both excellent resources to use with your little boys to help build social skills and self-regulation.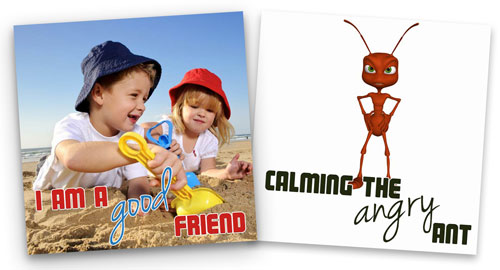 Plus...
As a handy reference, you'll also receive a PDF handout with notes and links to further information and resources.
Your host

Maggie Dent
Maggie Dent is one of Australia's favourite parenting authors and educators, with a particular interest in the early years, adolescence and resilience – as well as being an undisputed 'boy champion'. Maggie's experience includes teaching, counselling, and working in the palliative care/funeral services and suicide prevention. She is the author of seven major books, including the bestselling Mothering Our Boys and the 2020 release From Boys to Men, as well as host of the ABC podcast Parental As Anything.

Frequently Asked Questions
When does the webinar start?
It starts whenever you like! Sign up to watch the replay in your own time.
How long do I have access to the masterclass?
How does lifetime access sound? After signing up, you have unlimited access to the content for as long as you like - across any and all devices you own. Just come back to this website and login!
What if I am unhappy with the masterclass?
We would never want you to be unhappy! If you are unsatisfied with your purchase, contact us in the first 30 days and we will give you a full refund.
(Prices displayed in Australian Dollars)
Are you interested in licensing this content for your school or organisation?
We offer a bulk purchase price on our webinars, masterclasses and online courses & conferences for schools and organisations.