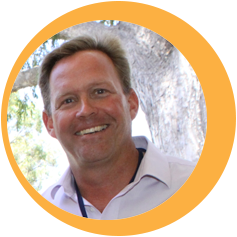 Clark Wight
Knowing, Loving & Understanding our Boys - The School Years
Clark Wight is a highly experienced educator who started his teaching career as a 1st grade teacher and has taught at every year level at schools in the US and Australia.
He has worked as a leadership consultant for schools and businesses, and as a conscious parenting advocate and presenter through his Our Boys and Conscious Parenting seminars.
In this presentation, Clark will cover the time in boys' lives from well before school into their early teens, exploring what is going on in our boys' heads, in their bodies, with their peers and all of those things they do that make us wonder …. WHY?
For over two decades Clark has seen how schools work from the inside. As a parent of three, he has also lived the experience of seeing school from a different perspective, and understands the social, emotional and societal pressures and expectations for parents and students.

This session will offer a poignant and humorous look at our boys at different stages and what parents and schools can do to foster the essential elements of growing up: resilience, empowerment, reflection and finding their own unique voice and gifts.