Four leading experts from Australia and overseas unpack some of the key challenges facing parents & people who work with children.
Raising young children is increasingly challenging in a world that's moving faster than ever before. We are often time-poor and information-overloaded, and our children are statistically fatter, sadder, more anxious and struggling emotionally and socially.
In 2018, Maggie Dent brought together some of her favourite experts for a fantastically received, three-city Australian conference tour. This conference is now available for you to watch at your own pace on video.
Our speakers explore many of the major issues that families face, which in turn can make care, education and learning more challenging. They focus on the important things that every family can do to help their children shine.
Some of the stuff we cover:
Disciplining your kids without messing them up
Making the transition to school successfully
Connecting to kids even when they're challenging
Understanding facts not fears about what technology is doing to our kids
Helping kids with self-regulation
Using technology in a healthy way – and stopping the fights!
Getting kids to listen (so you can stop yelling)
Understanding the unique needs and challenges of boys
Managing hot-button issues like sibling conflict, school & chores.
Supporting boys with getting to and through school
"Thanks so much for a fantastic day! The speakers were all amazing and I feel inspired to make changes for and with my family."


Speakers who are not just authorities in their field – they are parents (or grandparents!) who are navigating these challenges in their own homes right now.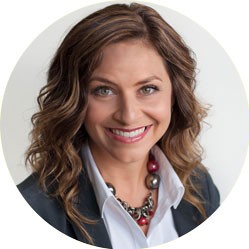 Dr Vanessa Lapointe
Discipline Without Damage
When your child is threatening a meltdown in the grocery aisle, is it really possible to keep your cool, get the behaviour turned around, and support healthy development, all at the same time?!
This presentation from British Columbian author, parenting educator and registered psychologist Dr Vanessa Lapointe will demonstrate that it is indeed. Parents, caregivers and big people of all kinds will discover how discipline affects children's development, why our reactions to children's behaviour should reinforce connection instead of introduce more upset, and why the disciplinary strategies that may have been used on us as children are not the ones that children really need.
---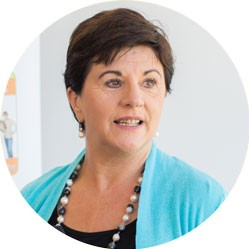 Maggie Dent
Dear Little Boys: Giving Boys a Great Start
Maggie Dent has become one of Australia's favourite parenting authors and speakers for her capacity to blend current research and common-sense wisdom with a good a dose of humour.
In this presentation Maggie, a former teacher and counsellor who has four adult sons, takes a close look at decoding what boys need at home and at school to thrive. She discusses many aspects of raising boys, including building character, temperament, communication, risk-taking, the importance of activity and play, failure, anger, how to discipline boys without shaming them, and much more. Even though this presentation focuses on boys (who statistically fare much worse than our girls at school), the information will be useful and enlightening to all parents and educators.
---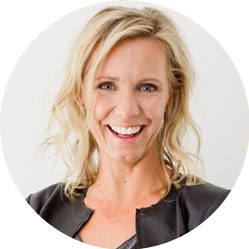 Dr Kristy Goodwin
Raising Your Child in a Digital World
No-one would argue that today's young children are growing up under the weight of a tsunami of screens. Dr Kristy Goodwin is one of Australia's leading digital parenting experts (and mum who also deals with her kids' techno-tantrums!). She's the author of Raising Your Child in a Digital World, speaker and researcher.
In this session, Kristy will help parents and professionals find the best way to use technology to support, not stifle, kids' health, learning and development. She will arm you with:
Guidance (not guilt) about how much screen-time is healthy and provide a simple formula to calculate limits
Realistic tips for managing screen time (based on science)
Simple and effective strategies to prevent techno-tantrums
Facts about how technology is changing the way kids learn and develop (including sleep, attention spans, plan, language skills, and more).
---



Dr Justin Coulson
10 Things Every Parent Needs to Know
This session covering three key aspects of the 10 Things Every Parent Needs to Know draws on the experience of popular speaker, bestselling author and Kidspot parenting expert Dr Justin Coulson. Dr Justin sheds light on some positive, simple and effective secrets for the challenging issues parents of 2-12 year olds confront in everyday family life. You'll hear strategies for how to get kids to really listen (so you can stop yelling), how to really understand your kids, and how to manage hot-button issues such as sibling conflict, chores and school – yet still have fun as a family.
As a psychologist, author, advisor on wellbeing and relationships, and father of six daughters, Dr Justin is perfectly positioned to share his experience and knowledge with parents and professionals alike.
Plus:
Conference manual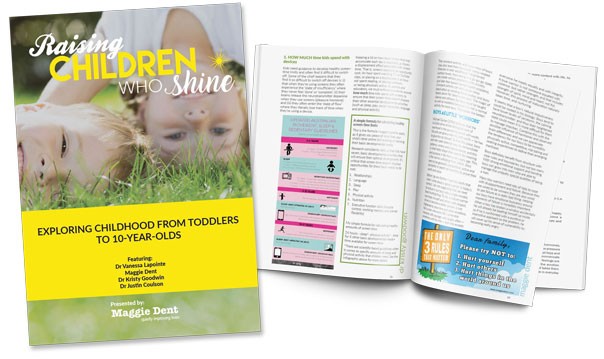 To accompany these presentations you will receive a comprehensive conference manual as a downloadable PDF containing useful information from our speakers.


"It was life changing for me and has given me a new direction with my parenting and so much inspiration! Thankyou, thankyou, thankyou!"
"Thank you for providing such valuable and essential parenting knowledge! If only every parent and teacher could hear this information, our children would be growing up in a healthier more joy-filled world."
Frequently Asked Questions
When does this conference start and finish?
It starts whenever you like! It is a completely self-paced set of online videos - you work through them in your own time and decide when you start and when you finish.
How long do I have access to the conference?
How does lifetime access sound? After enrolling, you have unlimited access to this conference for as long as you like - across any and all devices you own.
What if I am unhappy with the conference?
We would never want you to be unhappy! If you are unsatisfied with your purchase, contact us in the first 30 days and we will give you a full refund.

4 inspiring presentations, over 5 hours of video plus a comprehensive conference manual...

(Prices displayed in Australian Dollars)
Are you interested in licensing this content for your school or organisation?
We offer a bulk purchase price on our webinars, masterclasses and online courses & conferences for schools and organisations.