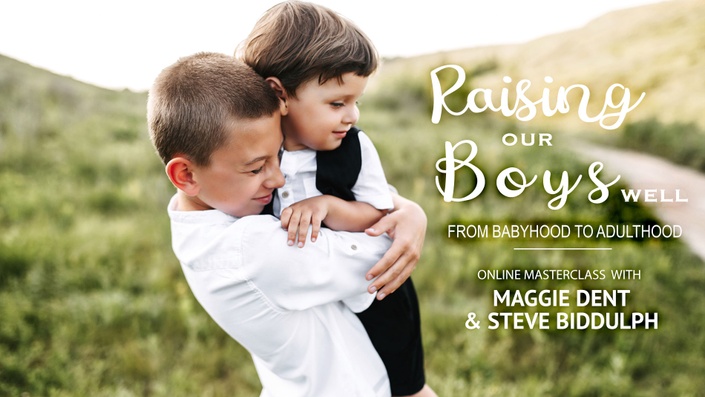 Raising Our Boys Well: From babyhood to adulthood
An online masterclass with Maggie Dent and Steve Biddulph
Maggie and Steve recorded this live, May 2022.
Sign-up now for access to this live event plus lifetime access to the replay and additional resources.
Boys have so many gifts and strengths and - thanks to changing social norms and concepts of manhood - there has never been more opportunity for boys to be who they want to be. However, we also live in a world where in recent years being a male is often seen as problematic. Our young boys and adolescents are getting a lot of negative messages about being male and this can (and does) become a self-fulfilling prophecy. In their hearts, though, every boy ever born is a beautiful human with enormous potential. We all need to work with our boys to help them grow into open-hearted men of good character who value and respect themselves and others.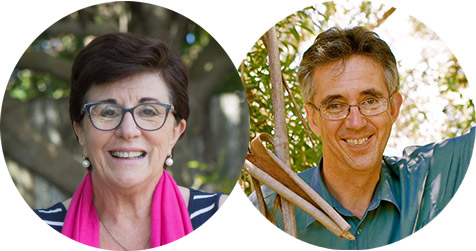 In this very special masterclass, 'boy champion' and mum of four sons Maggie Dent is joined by one of the world's best-known parent educators, and a family psychologist for almost 30 years, Steve Biddulph, to empower parents and others in how to raise their boys with character. Steve has been working with men and writing international bestsellers about boys and manhood for three decades.
"Right now, the world badly needs good men," Steve says. And dads, mums, aunties, uncles, grandparents and teachers all have a job to do in making that happen. He and Maggie will spell out just what that is in this unforgettable webinar.
Maggie and Steve will share some stories and strategies around:
→ Why worry about boys?
→ The new science of boys' brains & stages of development
→ The 5 tricky times in boyhood every parent needs to understand
→ Boys and dads, and boys without dads – and the father wound
→Boys and mums – and the mother wound
→ Challenging unhelpful social norms like boys are tough & dismissing unacceptable behaviour as simply 'boys will be boys'
→ Best tips for communicating with boys
→ Helping boys understand and embrace self-worth
→ Respectful relationships in a porn-driven culture
→ Risk and resilience for our young men.
… and more.
With their trademark warmth, humour, and truckloads of wisdom built on lived-experience, Maggie and Steve will share how we can raise wonderful young men with backbone and heart, even in this digital world.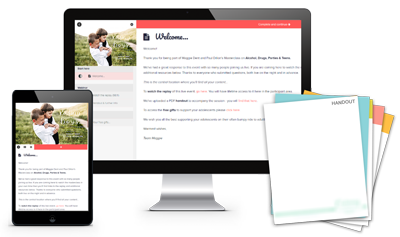 Sign Up
This highly practical masterclass brings together these two Australian legends (well, frankly, they are!) to help you explore practical ways to support your sons to grow up to be happy, healthy, resilient and kind.

Watch this on your device whenever suits you.

The session runs for approximately 1.5 hours. Once you sign up you will receive access to the participant area where you'll find the video, an audio-only for those who prefer to listen on-the-go, plus all the additional resources.

Free gifts included...
Everyone who registers will receive a free copy of Maggie's ebook Some Things About Boys and a free audio track, Beach Bliss (total value: $15)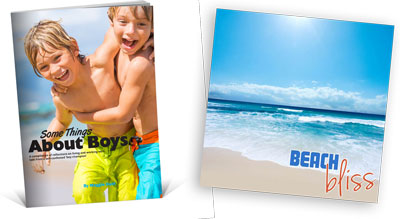 Plus...
As a handy reference, you'll also receive a PDF handout with notes and links to further information and resources.
NB This is one of two very special events Maggie and Steve have conducted together. If you are living or working with girls, please check out their fabulous Raising Mighty Girls Masterclass.
Your hosts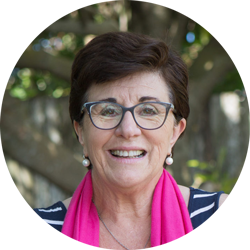 Maggie Dent
Maggie Dent is one of Australia's favourite parenting authors and educators, with a particular interest in the early years, adolescence and resilience – as well as being an undisputed 'boy champion'. Maggie's experience includes teaching, counselling, and working in the palliative care/funeral services and suicide prevention. She is the author of eight major books, including the bestselling Mothering Our Boys and the 2020 release From Boys to Men. She hosts the ABC podcast, Parental As Anything and in July 2021 released a book of the same name.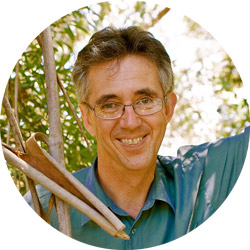 Steve Biddulph

Steve Biddulph, AM, is one of the world's best known parent educators. A psychologist for 30 years, he is now retired but continues to write, teach and engage in activism. His books, including Raising Boys in the 21st Century, Raising Girls, Ten Things Girls Need Most and The New Manhood, are in four million homes and 31 languages around the world. Steve's work has influenced the way we look at childhood, the development of boys and men, the exploitation of girls and the misuse of young women globally. He was voted Australian Father of the Year for his work with dads.
Frequently Asked Questions
When does the webinar start?
It starts whenever you like! The live event was on Wednesday 18th May at 8pm (Sydney time). Sign up now to watch the replay in your own time.
How long do I have access to the masterclass?
How does lifetime access sound? After signing up, you have unlimited access to the content for as long as you like - across any and all devices you own. Just come back to this website and login!
What if I am unhappy with the masterclass?
We would never want you to be unhappy! If you are unsatisfied with your purchase, contact us in the first 30 days and we will give you a full refund.
I already signed up but can't find the participant area!
If you have already signed up, login to the
participant area here
. You can also use the Login link in the website menu and will find your webinar under the menu link 'My Content' - available once logged in.
(Prices displayed in Australian Dollars)
Are you interested in licensing this content for your school or organisation?
We offer a bulk purchase price on our webinars, masterclasses and online courses & conferences for schools and organisations.